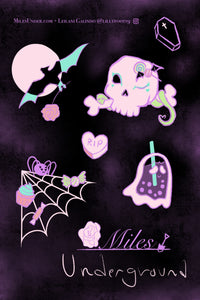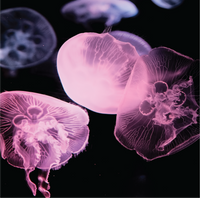 Welcome to Miles Underground
I'm a girl following a dream of making cool stuff.
Follow my journey designing and creating swimwear for goth girls with pastel girlfriends, from magical girl asthetic to Lydia deets' closet.
Follow my progress on our social medias @Miles.Underground
SEASON 1 IS HERE
Sincerely yours, Miles
I loved the packaging and lil stickers! 😍  The handwritten note was so cute too!

Hailey from California
So cute!!! From the packaging to the stationary and the stickersssss, it's so good. I love the design and the shape.

Nicole from California
Contact Us
If you have questions or concerns, let us know at Info@milesunder.com or DM us at @Miles.Underground on Instagram. Don't forget to tag us when you show off your new look!